PLAYING SAFE Gil Elvgren CHEESECAKE PIN-UP Mutoscope Card RARE (1940's)
1 in stock
BUY From eBay
Description
This is "PLAYING SAFE" an original MUTOSCOPE arcade card from the 1940's. The art is done by the most talented pin-up artist of the era, GIL ELVGREN. This GLAMOUR GIRLS card is rated "VERY RARE" by the knowledgeable folks at Mutoworld. The card is a lithograph on heavy card stock and measures 5 1/4″ by 3 1/4″. This item is in Very Fine condition with minimal edge wear. Keep in mind the large image is enlarged by TWICE the size of the original card. Quality cheesecake from when the pin-up was in its' heyday.
Mutoscope cards were published during the 1940s by the International Mutoscope Reel Company and other firms. All carry the inscription "A Mutoscope Card." They were sold from coin-operated vending machines in places such as amusement parks. Most Mutoscope cards typically feature pin-up girl material.
SEE LARGE IMAGE BELOW.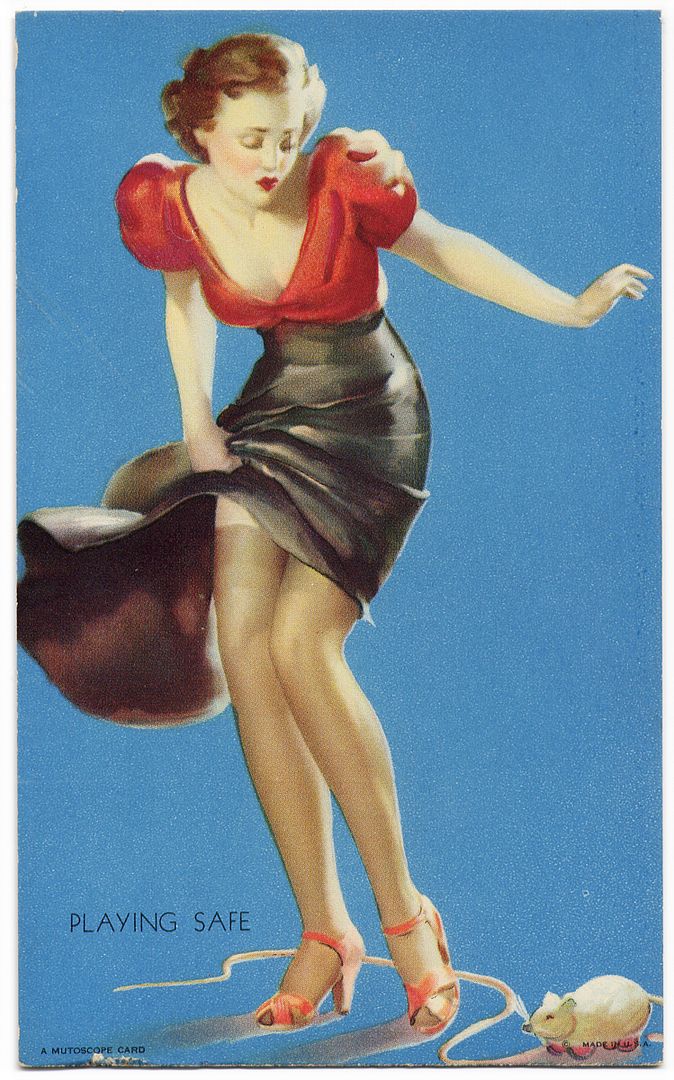 Categories: ART, PRINTS & PORTFOLIOS, PAPER PRODUCTS, MISC, TRADING CARDS.
Tags: collectibles, Glamor Girls, Glamour Girls, art, cheesecake, Gil Elvgren, illustration, mutoscope, mutoscope cards, pin up, Playing Safe, Pop Culture, vintage girls.